Chrysler's Response to the problem
On February 6, 1992, at Chryslers request a CompuShift Plus unit and it's associated technical information were sent to the Company for testing and evaluation by their Jeep Division engineers.
They were notified at that time, that the product was presently being marketed for use on the already manufactured Cherokees, and that the purpose of sending the unit to them for evaluation, was for them to test it themselves, and determine if Jeep Division would be interested in using the product on, or licensing the circuitry for, their future production runs of Jeep Cherokee and Grand Cherokee.
On April 7, 1992 Chrysler Motors Corp. Sent a letter to us in regards to their decision to decline the offer, and stated in part that "It was a business decision to not have this feature available."
As is evident from their reply, Chrysler Motors Corporation was not, at that time, nor until the present, interested in rectifying or even addressing, the the existing control and safety problems that are associated with the operation of the 1-2 shift position in their Jeep Cherokee's 4 Speed automatic transmission.
As many times is the case, it is left up to the consumer or an after market company such as ourselves to solve the problems that some major corporations decide are either to costly, or not worth the the effort for them to address. It maybe is much simpler for them to just state in their operator manuals such disclaimers as quote " Do not downshift on icy or slippery roads, because engine braking may cause skidding and loss of control." like Chrysler did in their Jeep Owners Manual. This of course is true especially when the vehicle will, without warning, automatically down shift from second to first at nearly 30 MPH. To our knowledge it is the only 4WD Sport Utility Vehicle that does so.
We at Aftermarket Innovations believe that a much better solution, than placing a warning in the Owner Manual, would be to solve the problem so that the operator of the vehicle will not have to be so extremely careful about its operation. This is why CompuShift Plus was designed, and it is as you can see, a very unique and effective way to solve this aggravating and potentially dangerous situation.
Aftermarket Innovations
---
Chrysler Corporation's Response
---
CHRYSLER MOTORS CORPORATION
04/07/92
Mr. James L. Nasset
P.O. Box 137
Aumsville, OR 97235

Dear Mr. Nasset:

Subject: CompuShift Plus
We have completed our evaluation of the above subject matter, which we accepted for consideration under the Suggestion Agreement that you submitted with your suggestion. From a review of what was disclosed, it has been determined that our corporation is not interested, at the present time, in acquiring any rights to the subject matter. The option to have manual selection of the 1st gear, as this device offers, could be achieved with the current hardware. It was a business decision to not have this feature available. Per your request I am returning your device and its instructions. Thank you very much for the opportunity to consider the subject material.
Sincerely,
Michael M. Fischer
Outside Suggestions
---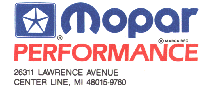 February 17, 1993
Attn: Jim Nasset
Aftermarket Innovations
P.O. Box 137
Aumsville, OR 97325-0137
Dear Mr. Nasset,
Thank you for submitting the CompuShift Plus for possible inclusion in the Mopar Performance product line. Unfortunately, it does not fit in with Mopar's current marketing strategy.
Sincerely,
Larry Benitz
Product Line Manager
cc: J. R. Mallicoat
---
Chrysler Safety Director
"We are aware of specific load/driving conditions where a different control of the 1-2 shift in the Jeep Cherokee automatic transmission might be more optimal"
Dale E. Dawkins
Director Vehicle Compliance and Safety Affairs
---

HOME